Charles Leclerc has spoken of the impact the deaths of his father and Jules Bianchi had on him.
The Monegasque was very close friends with Bianchi, with the pair having raced together on a kart track owned by Jules' father since childhood.
Both would also come through the Ferrari Academy to reach Formula 1, with Leclerc's current seat at the Scuderia seen as a completion of the journey that Bianchi was never able to finish.
Charles often cites the Frenchman, who died as a result of head injuries sustained at the 2014 Japanese Grand Prix, and his father Herve Leclerc, who passed away in June 2017, as his inspiration.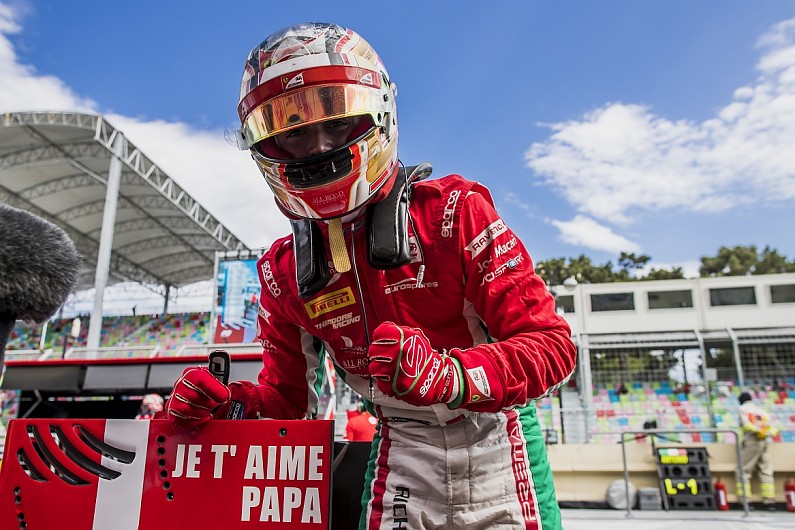 And ahead of his home race in Monaco this weekend, the 21-year-old has reflected on the two personal tragedies.
"There have been moments that I wish never happened but they have made me grow as a driver and helped me," he was quoted by GPFans.com.
"The loss of my father and Jules. Two incredibly hard moments in my life that made me stronger as a person and a driver. Mentally I am stronger than I used to be.
"They definitely stay with you forever. Unfortunately, I lost my father quite early, it changes you. It changes you forever."
Also Read:
Known for his very calm approach to racing, Leclerc admits the loss of his father and Bianchi helped him put racing into perspective.
"My values are that family is extremely important, a lot more than all of this," he continued, speaking of F1.
"I learnt this partly when I lost my father and Jules. When your life is going well, motorsport is everything but after this, I understood that family is the most important thing in life."
This year, a home win might be unlikely given Ferrari's issues, but should that day come, it would be the most fitting tribute possible to the two men who shaped Charles into the talent he is today.