Valtteri Bottas was at a loss to explain the pace deficit he had to teammate Lewis Hamilton during the Portuguese Grand Prix.
The Finn recovered from a poor start on the dirty side of the grid to run second after a crazy first lap, which saw Carlos Sainz leading by the end.
"Yes, the opening lap was pretty good, there was a bit of drizzle, which made it a bit tricky," Bottas explained to Martin Brundle in parc ferme.
"Obviously, some cars from behind, on the Soft tyre, had the upper hand, but I was pretty pleased I could get the lead."
His run in P1, when Sainz dropped back in the dry, wouldn't last, however, as a mid-stint surge from Hamilton saw the Briton catch and pass for the lead and eventually the win.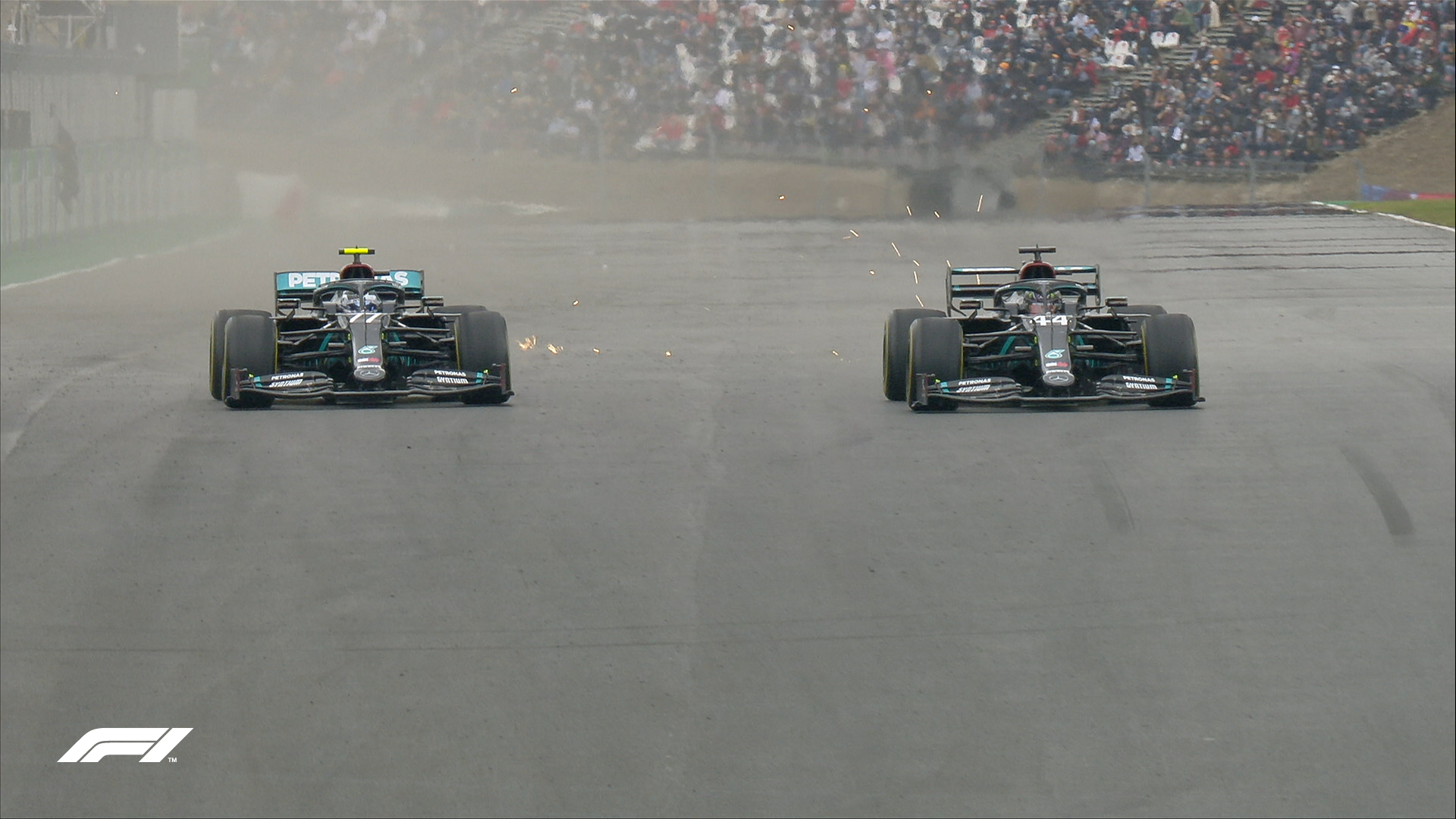 "To be honest, I just had no pace today, I don't understand why, but no pace…," Bottas conceded.
"I tried to defend [when Lewis passed] but at the rate he was going to close there was nothing really I could do.
"Like I said, I have no idea why I didn't have the pace today. Pushing hard but should have gone faster."
Also Read:
As was the case at Mugello, Bottas had requested the alternative tyre to Hamilton at his pit-stop only for Mercedes to deny him that possibility.
"I was hoping to extend the first stint a bit and go for the softs at the end, but I don't think it would have made any difference to the result today," he concluded.