Lewis Hamilton was simply unstoppable as he showed everyone why he's a seven-time world champion with pole at the Bahrain Grand Prix.
The Mercedes driver just kept improving and improving with every lap, eventually setting a new lap record of 1m27.264s with his final attempt to secure F1 pole No. 98.
In the top three, it was the same familiar faces as Valtteri Bottas jumped upto second with a strong final lap, but still almost three-tenths back of Hamilton.
While Verstappen tried as hard as he could but simply didn't quite have the performance to keep up with the Mercedes', finishing four-tenths back in third.
Q1
Hamilton sets the pace at the front, four-tenths clear of Bottas and a further tenth ahead of Verstappen.
In the battle to avoid elimination, Charles Leclerc was under threat in 15th as was Turkish GP pole-sitter Lance Stroll, who opted to complete his first run on mediums.
Both would be safe with strong improvements on the second timed lap, as George Russell secured a place in Q2 once again in P14.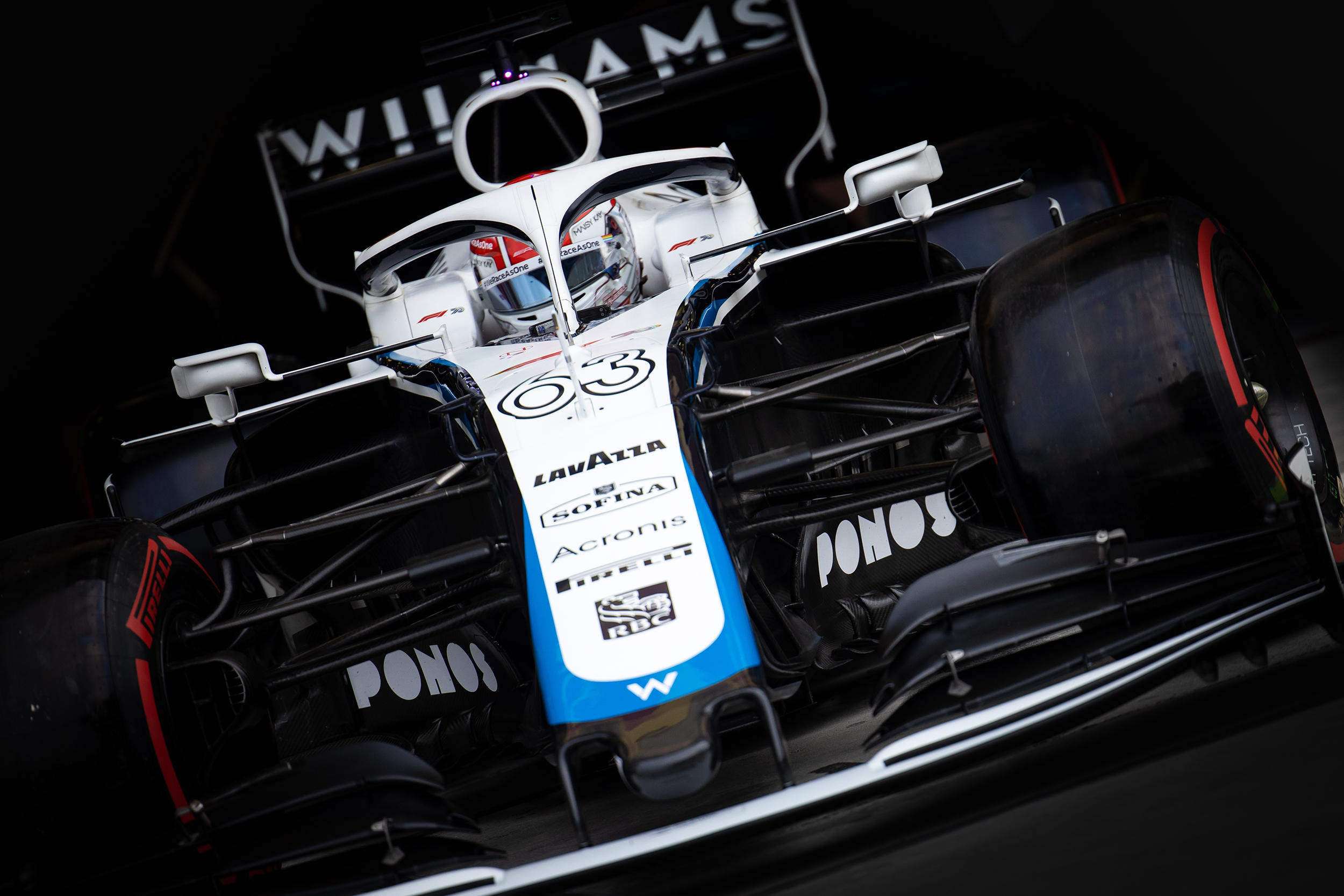 Instead, there'd be no surprises with both Alfa Romeo's, both Haas' and Nicholas Latifi filling the bottom five.
Antonio Giovinazzi would beat teammate Kimi Raikkonen to 16th, while just 0.027s split Kevin Magnussen and Romain Grosjean in 18th and 19th.
Latifi will bring up the grid as Russell remains undefeated in qualifying in 36 qualifying sessions in F1.
Q2
With degradation looking high in the race, most drivers opted for the medium tyres to try and make Q3.
However, Carlos Sainz would cause a red flag as a mechanical failure caused him to spin under braking at Turn 1 and left his McLaren without drive.
When the session resumed, Hamilton again asserted himself in P1 by the same four-tenths margin over Verstappen and Bottas.
Most drivers waited until the final minutes to go out for a single run as AlphaTauri got both cars into the top 10 at the expense of Ferrari.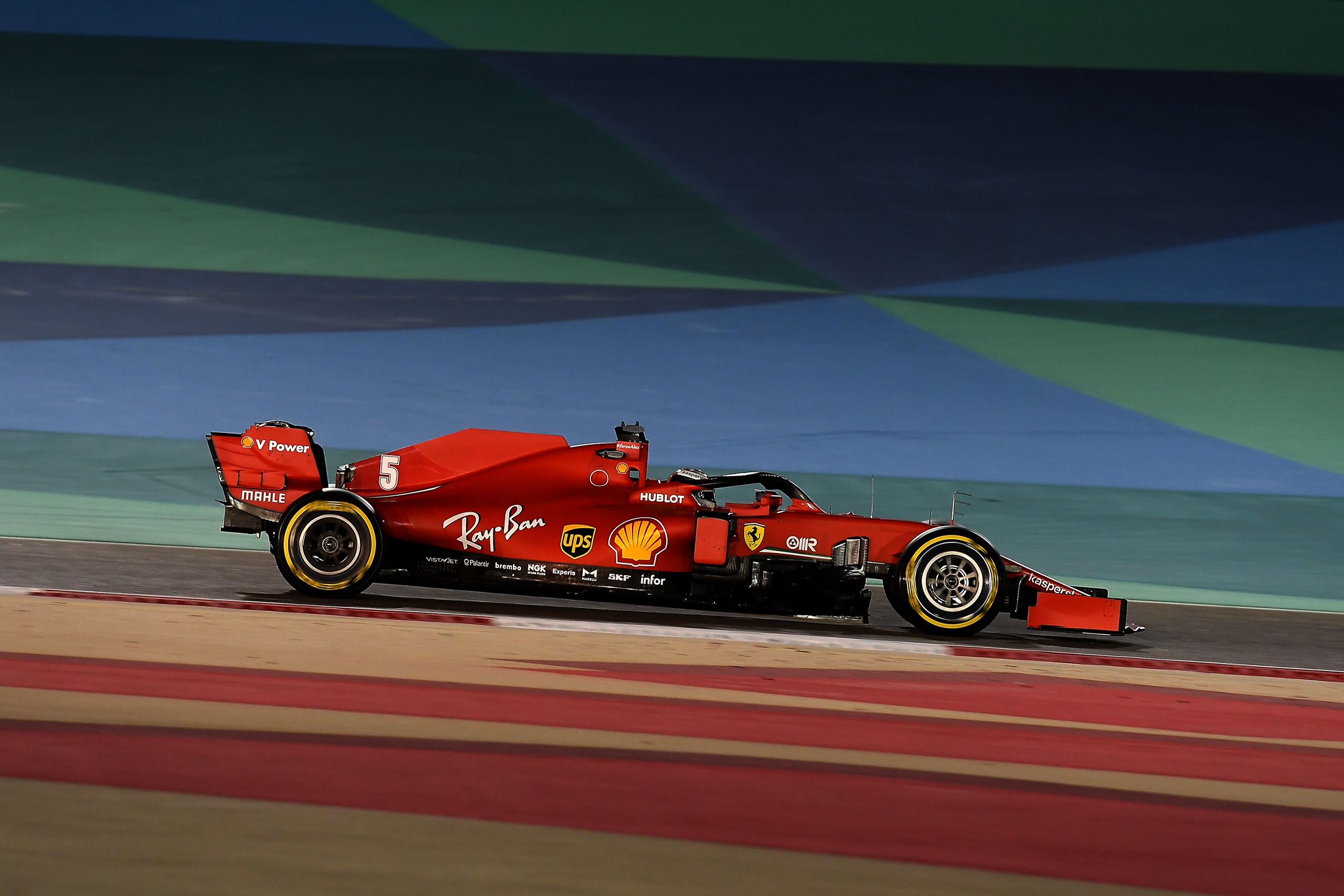 For the second straight race, however, Sebastian Vettel outqualified Charles Leclerc, with the four-time world champion 11th and the Monegasque 12th.
Stroll's lack of pace from Q1 continued as he could only manage 13th for Racing Point. Russell was 14th as Sainz's problems leave him 15th on the grid for Sunday.
Q3
The fight for pole began with Hamilton seizing the early advantage on the first run, but only a tenth-and-a-half ahead of Verstappen.
Bottas was further tenth back in third with Perez the only other driver within a second of the lead in fourth.
On the final run, Hamilton made sure there was no doubt with another simply sublime lap to find another four-tenths to secure pole.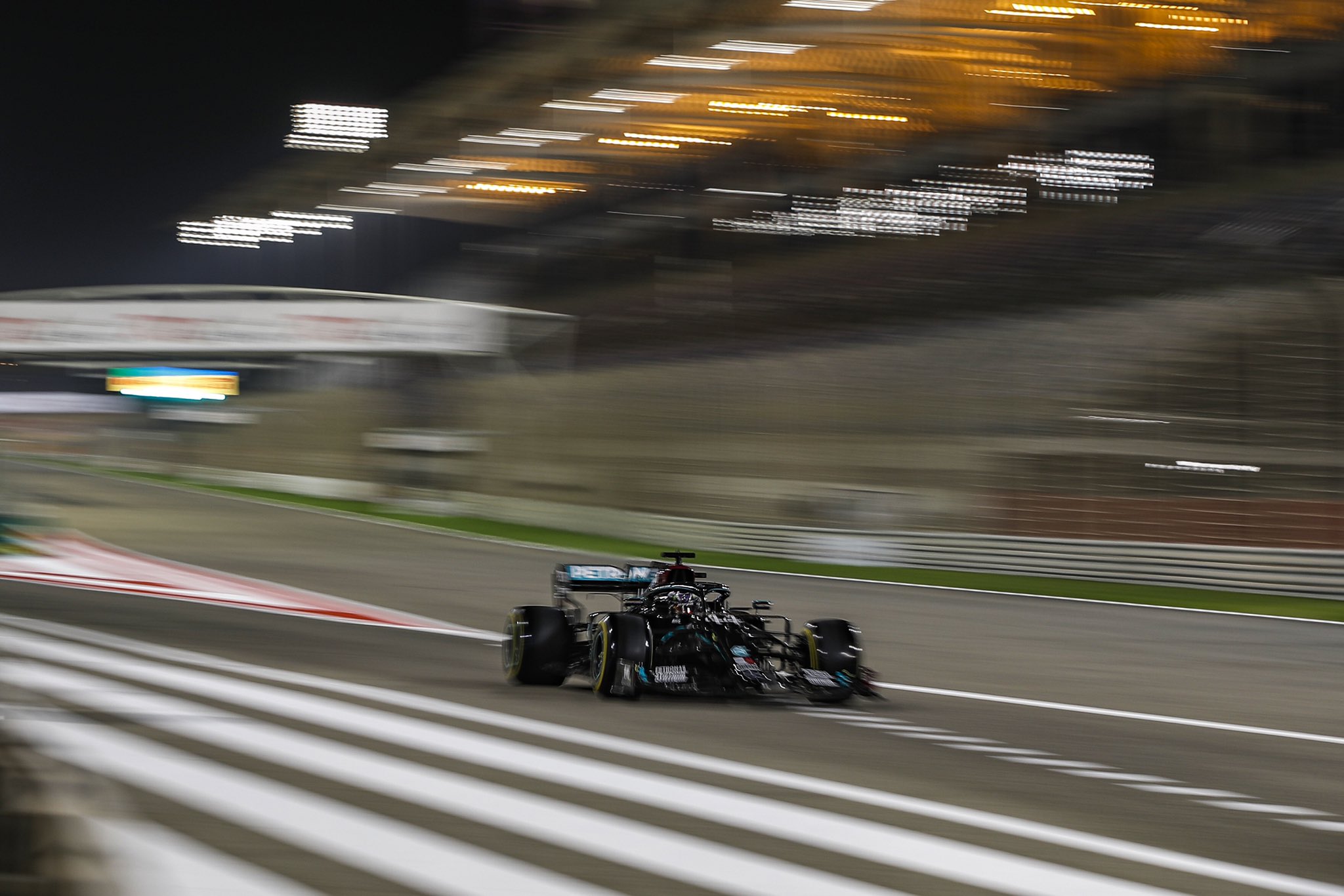 Bottas almost made a strong improvement to snatch P2 from Verstappen, with the Red Bull driver having to settle for third.
Alex Albon clinched what could be an important fourth to head a very tight midfield where just 0.344s covered P4 to P10.
Sergio Perez pipped the two Renault's into fifth, with Daniel Ricciardo just 0.002s ahead of teammate Esteban Ocon.
Pierre Gasly was eighth, with Lando Norris between the Frenchman and AlphaTauri teammate Daniil Kvyat in P10.
The session though belonged to Hamilton, who simply kept pushing the limit until his rivals couldn't match him but an enthralling race on Sunday awaits.