Sergio Perez admits the heartbreak of retiring from third with less than three laps to go is "hard to digest" after the Bahrain Grand Prix.
The Mexican drove a brilliant race at Sakhir, holding off Alex Albon's Red Bull pretty much throughout at a time when he is linked to taking the Thai's seat for 2021.
Unfortunately, however, it would all come to naught as an engine failure eventually brought Perez to a stop despite his reluctance to admit defeat.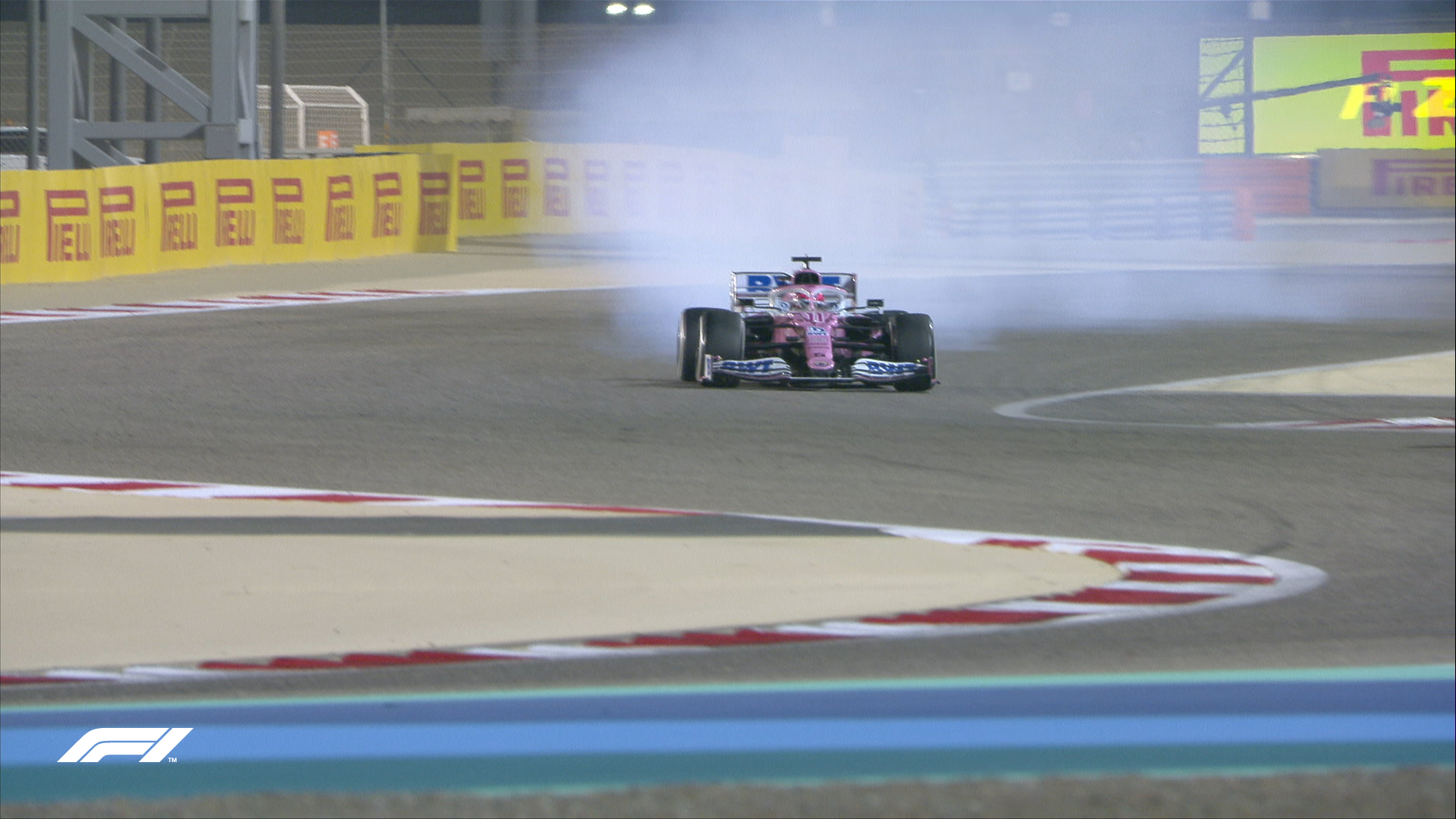 "A day like today is hard to digest, for me, for my team," he said via Formula1.com post-race.
"It's extremely painful in the championship – those points were extremely valuable to us and can make a huge difference come the end of the season, but there's nothing we can do. It's just the beauty of the sport."
Indeed, with McLaren coming home fourth and fifth, it has vaulted the British team 17 points clear of Racing Point in the Constructors' standings with just two races to go.
While in the Drivers', Daniel Ricciardo has moved back into fourth place, two points clear of Perez.
Also Read:
However, the disappointment of missing out on a second top-three finish in a row was overshadowed by Romain Grosjean's horrific crash.
"Today it becomes a little irrelevant to me, the podium, the trophy. One more or one less – it's just a trophy. What is important is that Grosjean is good, he's fine and he can be back with his family," Perez added.
"It was a big shock you know to see that big crash and then have to go back to the car in 10 minutes. Not a nice day today."
His teammate Lance Stroll also failed to finish after he was flipped over at the restart after the red flag in a collision with Daniil Kvyat at Turn 8.