Daniil Kvyat admits his emotions went from "very angry" to grave worry after the Lap 1 incident with Romain Grosjean in Bahrain.
The AlphaTauri driver had slipped down after a bad start and was tagged by the Haas as Grosjean veered across the track in anticipation of slower cars ahead of him heading to Turn 4.
After the contact, the Frenchman smashed into the barrier, with the impact ripping his car in half and bursting into flames, though Romain was thankfully able to quickly escape with just minor burns.
"[It] was a scary moment," Kvyat told Sky Sports. "I saw him [and] at first I was very angry that he came across like this. I thought "What is he doing?"
"But then my mind changed immediately when I saw in the mirrors the fire. I was just hoping he was okay.
"I immediately didn't like what I saw in my mirrors and we're glad... I'm glad he's okay. Honestly. Really, this just reminds you what we do is dangerous."
Also Read:
After the 70-minute red flag to remove the damaged car and replace the broken barrier, Kvyat would be involved in another scary moment, as a collision with Lance Stroll flipped the Canadian upside down.
Later, the Russian was given a 10-second penalty and two points on his super-licence, but he questioned that decision later.
"I don't share the stewards view on that," said Kvyat. "I think I had nowhere to go.
"I already put my whole car on the inside kerb. He, on the other hand, he knew I was in there, but he turned in as if I wasn't there. So I'm a bit upset with this decision.
"It kind of ruined my race, because I had a great second start, I was again back in the game, but this penalty just ruined everything."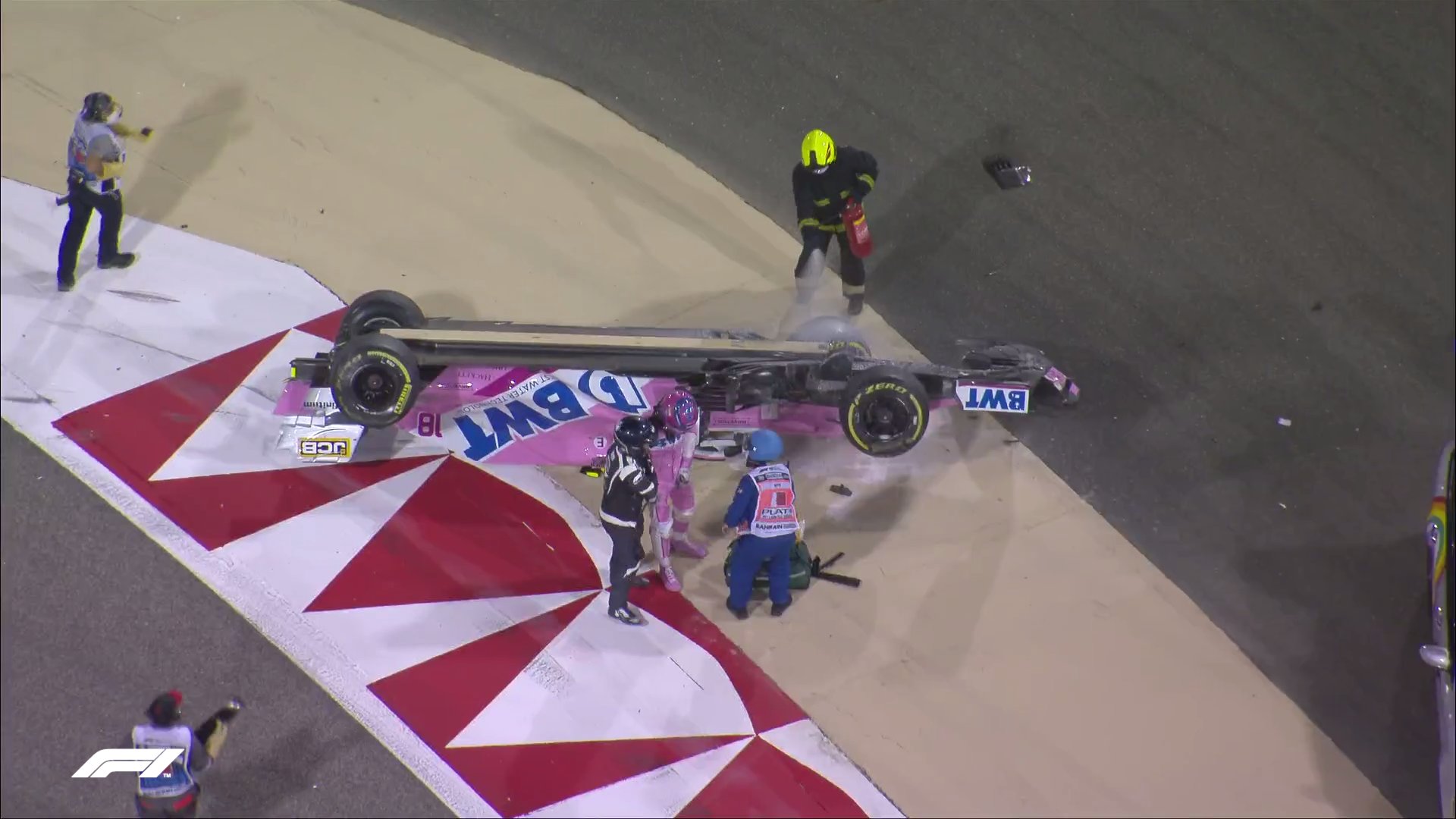 Offering his view though Stroll was more upset with the lost opportunity for points.
"Yeah, I mean, I didn't see anything," he said. "I couldn't see him at all. I was halfway through the corner when I got hit. So yeah. It's just a shame.
"You know, we've scored two points since Monza, and there was a time where we were, you know, fourth in the world championship and things were looking really good.
"Since then, it's just been a disaster. So, I don't know what else to add. We just have to focus on the next one and try and put an end to this run of bad luck and, yeah, move forward from this."