After a lengthy countdown, this weekend finally sees Formula 1 reach a milestone 1000 world championship Grand Prix's in China.
To celebrate the occasion several drivers have donned retro helmets and many have been reflecting on the moments that have helped shape the pinnacle of motorsport over the past 69 years.
No name is more synonymous with F1 though than its most successful driver Michael Schumacher. Seven titles and 91 wins, it's a remarkable thought that the German isn't all that far from taking 10 percent of the total wins possible.
A superstar from the start, he made his debut in Belgium in 1991 for Jordan and would win his first race at the very same circuit a year later after switching to Benetton.
After the tragic death of Ayrton Senna in 1994, Schumacher was the man who took over winning his first title in controversial circumstances in Adelaide that year and would successfully retain it the following year.
In need of a fresh challenge, he would head to the most iconic name on the grid, Ferrari for 1996.
At the time, however, the Italian team had not won a Constructors' title since 1983 with the Drivers' Championship drought stretching four years further back!
His first victory came in dominant fashion in Spain that year, mastering the wet conditions on a day that is still considered one of his finest behind the wheel
The first four seasons though were a case of close but not close enough as Schumacher lost battles against Damon Hill, Jacques Villeneuve and Mika Hakkinen.
At the turn of the Millenium though that changed and in 2000, after another titanic battle against the 'Flying Finn' and McLaren, Michael would be victorious in the finale at Suzuka.
Ahead of the 1000th Grand Prix, an extract from Schumacher's book 'Driving Force' was released which looked back that day in Japan 19 years ago and more.
Enjoy...
"The moment when I crossed the line – crazy! Later I was repeatedly asked what my predominant feelings were at that moment, and on no single occasion was I able to find the right words.
"I honestly believe it's something you cannot convey with words. I was so wonderfully happy. I didn't know what to do with this happiness, I suddenly felt trapped in the car, trapped in my Ferrari, as if I was about to burst. I banged so hard on the steering wheel they thought it was broken, and, as a precaution, it had to be taken out of service. It was simply such a release! I had finally done it, after so many years of disappointments.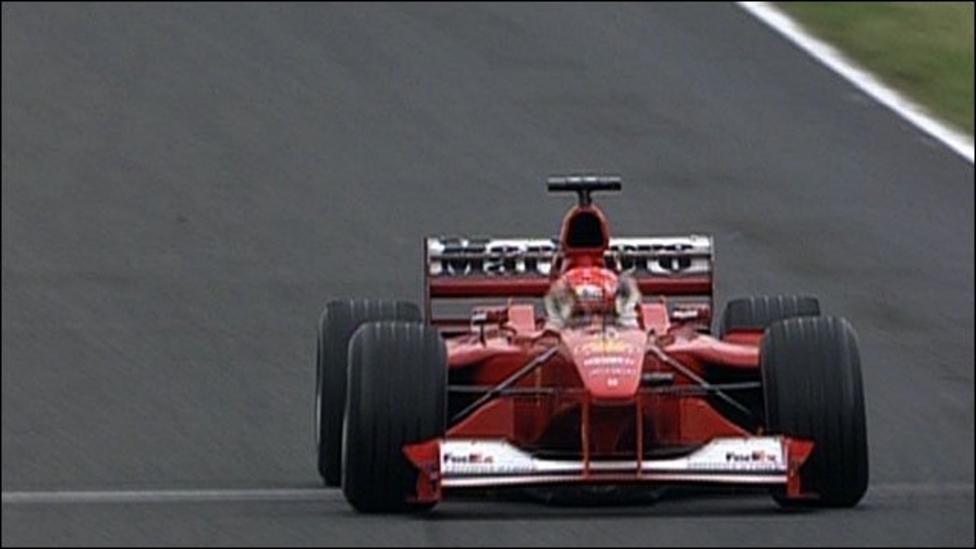 "On the in-lap, when it was all over, I just kept driving. I was overcome with tears, and it was as if I were standing next to myself, looking in on the moment. It was almost as if I were someone else.
"The moment I got out of the car in the Parc Fermé, the whole team were waiting. It was fantastic. Those faces! Shining eyes and everyone cheering, I could have thrown my arms around them all and kissed them. I did try to and, thank God, [my wife] Corinna was there.
"Formula 1 is a fascinating world. It's about finding the limit, even if it's different in each lap. That's what I like about it because feeling the limit is a deep feeling of joy and satisfaction.
"It's at its most beautiful during races or tests in which we drive long distances. In the beginning, you correct the setup in every lap until it fits. Then, at some point, there's a kind of flow, a single rhythm. Then you're one with your car because you don't have to fight the car to move it to the limit.
"When that moment comes, I only see the ideal line. I visualise it: a black band that winds in front of me. The sensation of being precisely at the limit is incredibly high."