Andrea Iannone is facing a major fight to stay in MotoGP after his B sample backed up a positive drugs test taken last year.
Last month it emerged the Italian had failed a test following the Malaysian Grand Prix at Sepang after a banned Exogenous Anabolic-Androgenic Steroid was discovered.
After requesting his B sample be checked, the result also returned back positive but only for a small quantity of the substance believed to be drostanolone.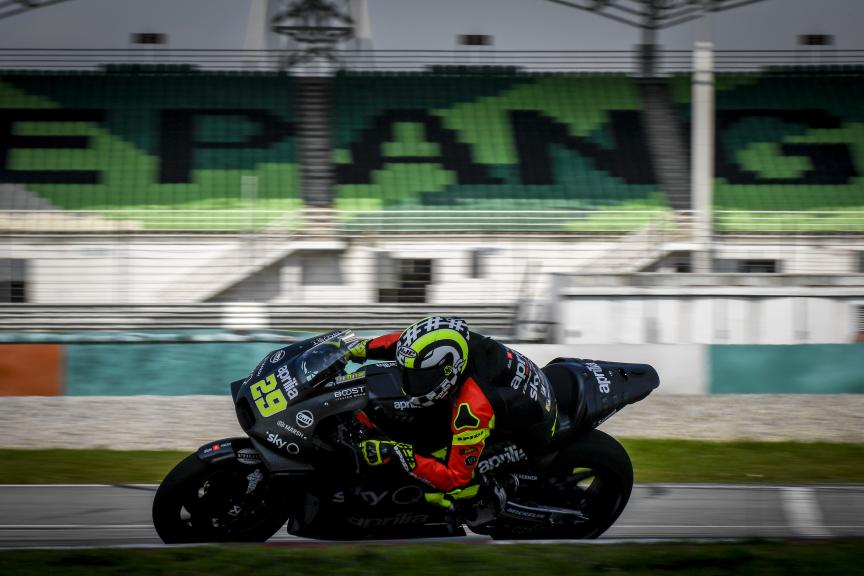 Now La Gazzetta dello Sport, quoted by Crash.net, are reporting Iannone's lawyer as defending the Aprilia rider by arguing the drug was likely ingested accidentally via contaminated meat.

"The counteranalysis should attest to the presence of metabolites equal to 1,150 nanograms per millilitre, a small quantity, considering also that the rider had been in Asia for over a month and that the test, performed immediately after the GP, was relative to a urine sample very dense, equal to 1.024, due to strong dehydration after the race," Antonio De Rensis stated.
Also in his favour is that the substance itself is known for bodybuilding which would make it unsuitable for MotoGP riders who need to be as light as possible.
This is now likely to form the basis for Iannone's defence during an upcoming disciplinary hearing, the verdict of which will be declared within 45 days.
For now, the 30-year-old remains provisionally suspended meaning he will miss pre-season ahead of the 2020 MotoGP campaign and faces the real possibility of missing the first race in Qatar at least if found guilty.
Test rider Bradley Smith is the man expected to stand in for Iannone in the short-term.