MotoGP world champion Marc Marquez says the potential reward is why he tends to overstep the limit and crash more than his rivals.
The Spaniard may have only had one race crash during his remarkable 2019 season, that coming at Circuit of the Americas, but he still had the fourth-highest number of spills among all the riders with 14.
And asked about that stat, Marquez put it down to his desire to squeeze every last bit of performance from his Honda bike.
"The balance between risk and reward is difficult," he told DAZN. "Without risk, there are no rewards and if you want a reward greater than that of others you have to risk more. Looking for the limit is my DNA."
Also Read:
While the eight-time world champion has had to deal with injuries during his career, including shoulder surgery in each of the past two off-seasons, he also played down the personal risk of crashing, claiming there are ways to crash safely.
"Falling is never a good thing, but having experience helps," Marquez said.
"When it happens, I tighten my body and my shoulders, I prepare myself for the fall, trying to arrive by sliding on the gravel with my feet up. You can't train to fall, but if you fall a lot you end up half-trained."
Marquez though revealed the one crash which left him particularly "afraid" was when he fell off at almost 180mph approaching Turn 1 at Mugello back in 2013.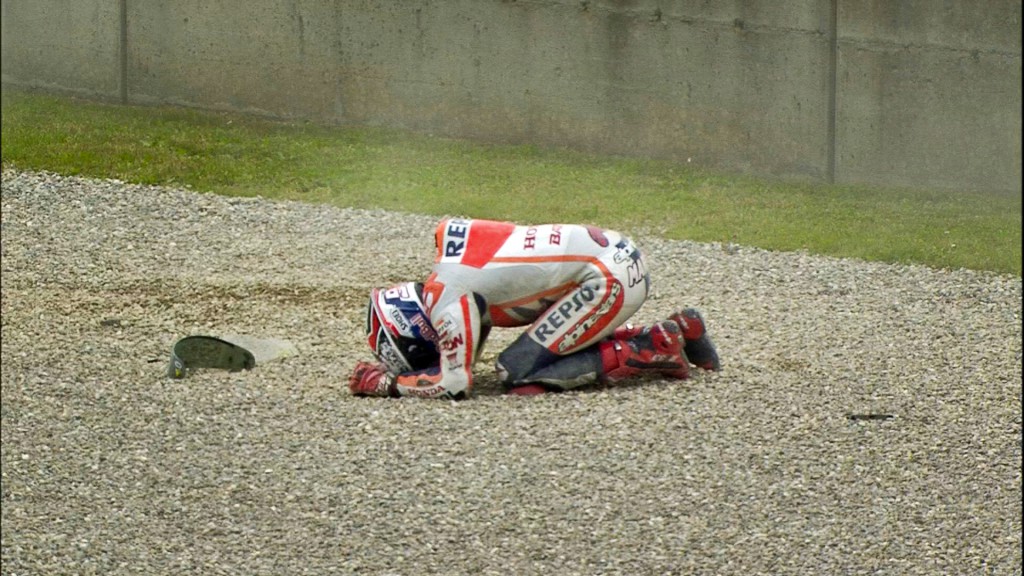 "In a few tenths of a second, I decided to jump off the bike, luckily I did. It was the only time I went off the track on a stretcher and also the only time I was afraid," he said.
"I was afraid because I was conscious and I knew something very serious could happen to me. That fall affected me all weekend, I could not pass the same point to the maximum but luckily I forgot about it in the race."