Charles Leclerc admits he is now intrigued by the possibility of riding a MotoGP bike following a trip to the Italian Grand Prix.
The Ferrari driver was present with team boss Mattia Binotto at Mugello as guests of the Ducati team, who share an association with the brand Philip Morris International.
And while his exploits at the top in Formula 1 are only just beginning, the 21-year-old was immediately inspired by what he saw.
"It's very impressive," the Monegasque told MotoGP.com. "It's my first time at a MotoGP and to see the speed they are going, especially through the corners on two-wheels is just incredible.
"I drove here back in Formula 3, but being here for the first time at a MotoGP, I now absolutely want to try one of these bikes.
"I cannot ride one straight away, but maybe to train with some bikes on track is the target now."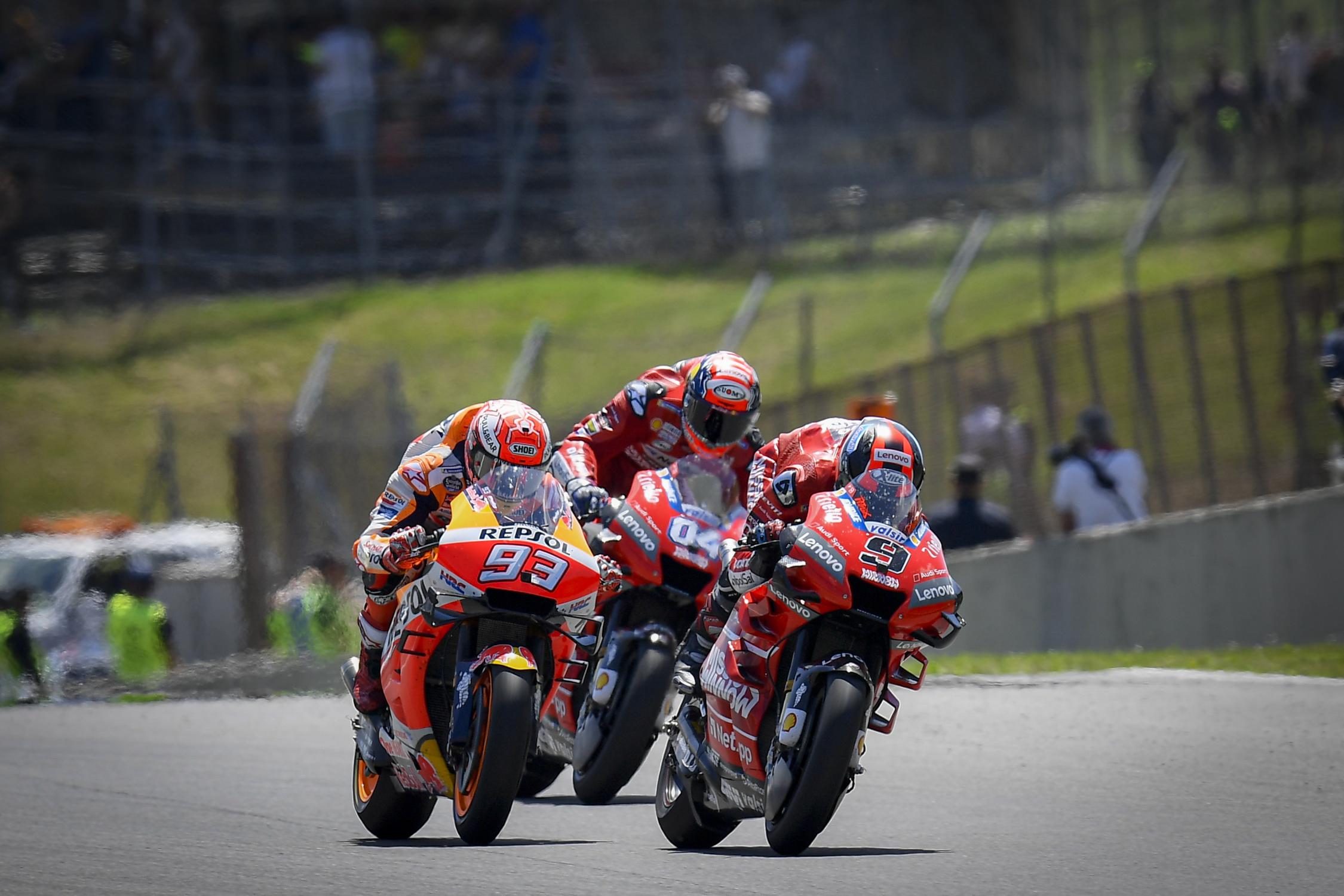 Having watched on from the Ducati garage, Leclerc also admits he felt quite at home in the atmosphere.
"It's extremely busy but I find myself a little bit in my ambience," he added. "There are two wheels instead of four, but the passion is the same and it's great to see."
In recent years, the prospect of a driver or rider making the swap between F1 and MotoGP seems to have increased.
World champions Marc Marquez and Jorge Lorenzo both have completed a test on four wheels, while Lewis Hamilton rode a Yamaha superbike after last season and visited MotoGP in Qatar.
Also Read:
Meanwhile, Williams driver George Russell is also a keen bike fan and wishes F1 could capture some of the action.
"It's just, their racing is incredible. It reminds me a bit of karting where you can almost overtake in every single corner and swapping for positions," he told RaceFans.
"It is a bit of a shame Formula 1 cannot be more like that, but I think Liberty is very on top of that and hopefully come 2021 we'll be slightly more in that direction."