Rumours are claiming Lewis Hamilton may have crashed Valentino Rossi's Yamaha MotoGP bike during Monday's swap event in Valencia.
In the build-up, both motorsport legends, who have dominated their respective sports, hyped up the opportunity to try each other's machinery, Hamilton a MotoGP bike and Rossi a Mercedes Formula 1 car.
However, since then there has been silence with Italy's La Repubblica now reporting that could be because the six-time F1 champion fell off the Yamaha.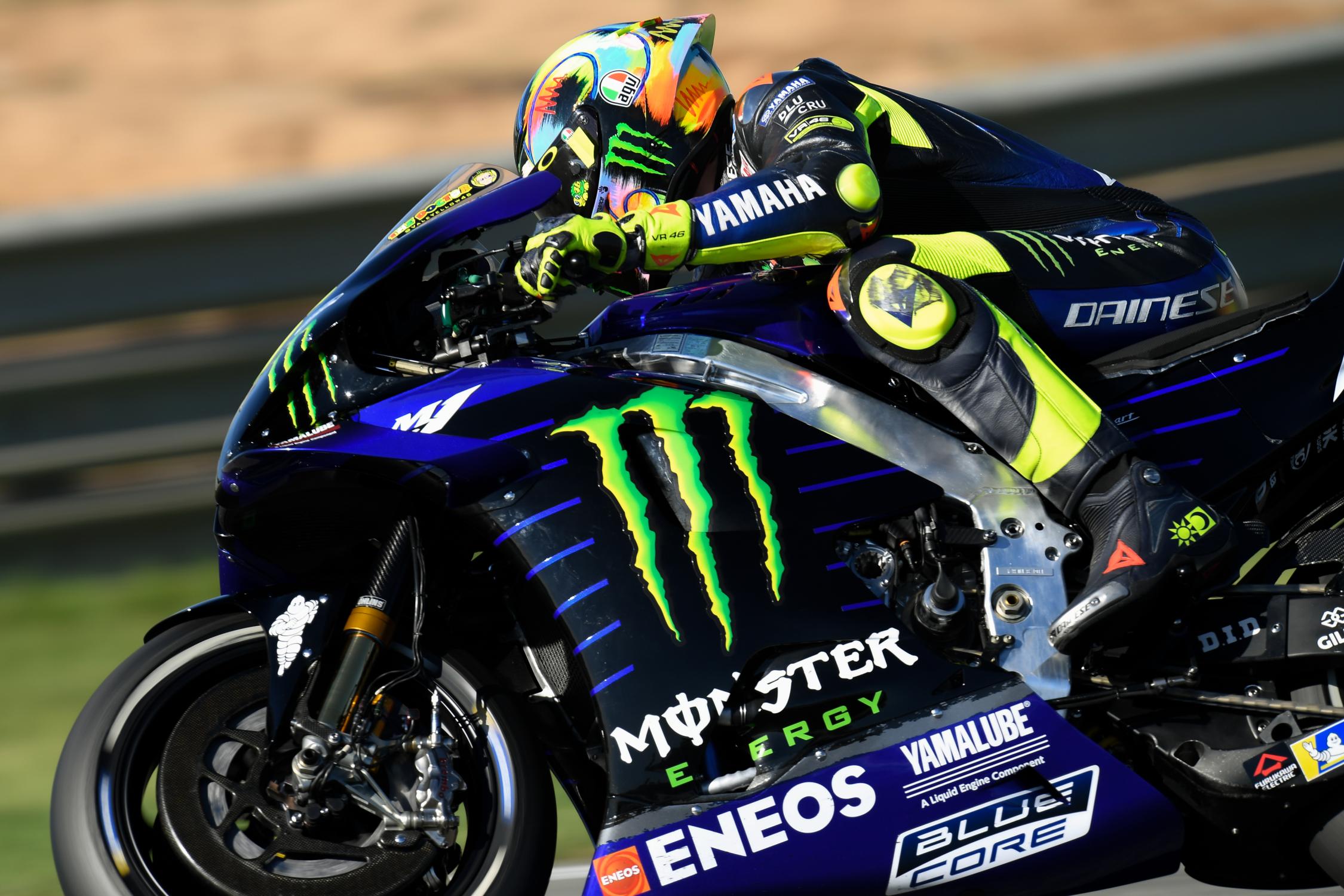 No confirmation of that has come through and Hamilton himself took to Instagram on Wednesday to talk up the day.
"Morning world!" he wrote in a story. "Hope everyone is doing great.
"Sorry there's been no news yet on what me and Valentino have been up to yet but all I can say it was epic.
"We both did great, no troubles at all and had the best day ever!"
Given Hamilton's track experience on two wheels was limited to two days on a Yamaha superbike at Jerez exactly a year ago, it wouldn't be at all surprising to hear he found the MotoGP machine a very tough beast to tame.
On the contrary, Rossi has driven F1 cars before with Ferrari in the mid-2000s and let's just say that adapting to the W10 was likely a little easier!