Miami has unveiled small changes to the proposed circuit as part of efforts to appease opposition to a Formula 1 race in 2021.
After the first location downtown in the Floridian city was abandoned, attention turned to the Hard Rock Stadium and the surrounding car parks with Liberty Media reaching an agreement in principle last year.
However, just as residents stopped the first plan, angry voices have been raised again over noise, pollution and disruption concerns, though Miami-Dade Mayor Carlos Gimenez did veto a resolution that would have blocked the use of public roads.
As it stands now, however, F1 has reached a compromise on the circuit layout which will avoid the road closures that residents were worried about.
"A primary concern voiced by residents related to the use of a stretch of Northwest 199th Street for a portion of the racetrack and the disruption it would cause to local traffic on 199th Street," a statement read.
"After hearing the concerns, Hard Rock Stadium and Formula 1 directed a team of track design engineers to reconfigure the Formula 1 Miami Grand Prix track to eliminate the use of Northwest 199th Street for racing.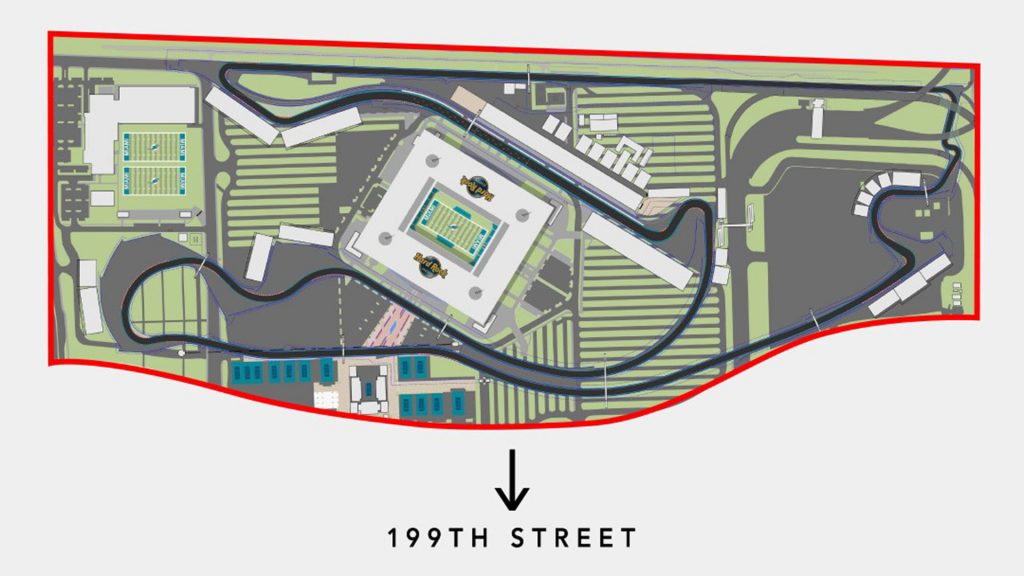 "Another concern related to potential disruption to local schools if the track were used during school hours on Friday of race weekend," it added.
"As a result, Formula 1 and the stadium committed to altering the race schedule; moving practice times to after 3pm on Friday afternoon."
Tom Garfinkel, vice chairman, president and CEO of the Miami Dolphins NFL franchise who play at Hard Rock Stadium, also tried to push the positives of hosting F1 in the city.
"The Formula 1 Miami Grand Prix is another example of a world-class event coming to our region. Like the Super Bowl, an event like this provides a unique opportunity to proudly showcase our region to the world," he said.
"We want these events to benefit everyone in the region, including local Miami Gardens residents, and we look forward to working with Superintendent Carvalho, Dr. Steve Gallon, and the District to bring innovative STEM programming to local students, such as 'Formula 1 in Schools,' a global engineering competition."
In a tweet, he concluded: "We hope the County Commission will support our effort to deliver this huge global event to you!"