Ahead of schedule, the new Alfa Romeo C39 has broken cover as the team complete a filming day at Fiorano.
Sporting a one-off snakeskin-style livery, complete with a Valentines Day love heart, Kimi Raikkonen was seen behind the wheel of the latest creation from the Hinwil factory as the team conduct a shakedown ahead of pre-season testing, which begins next week.
First impressions suggest Alfa Romeo has followed the trend set by their engine supplier Ferrari with a much slimmer design with the sidepods.
There's also changes at the front with a new nose design but the extreme front wing has remained, with the outer edges of the element laid back to optimise the 'outwash' of air around the wheels.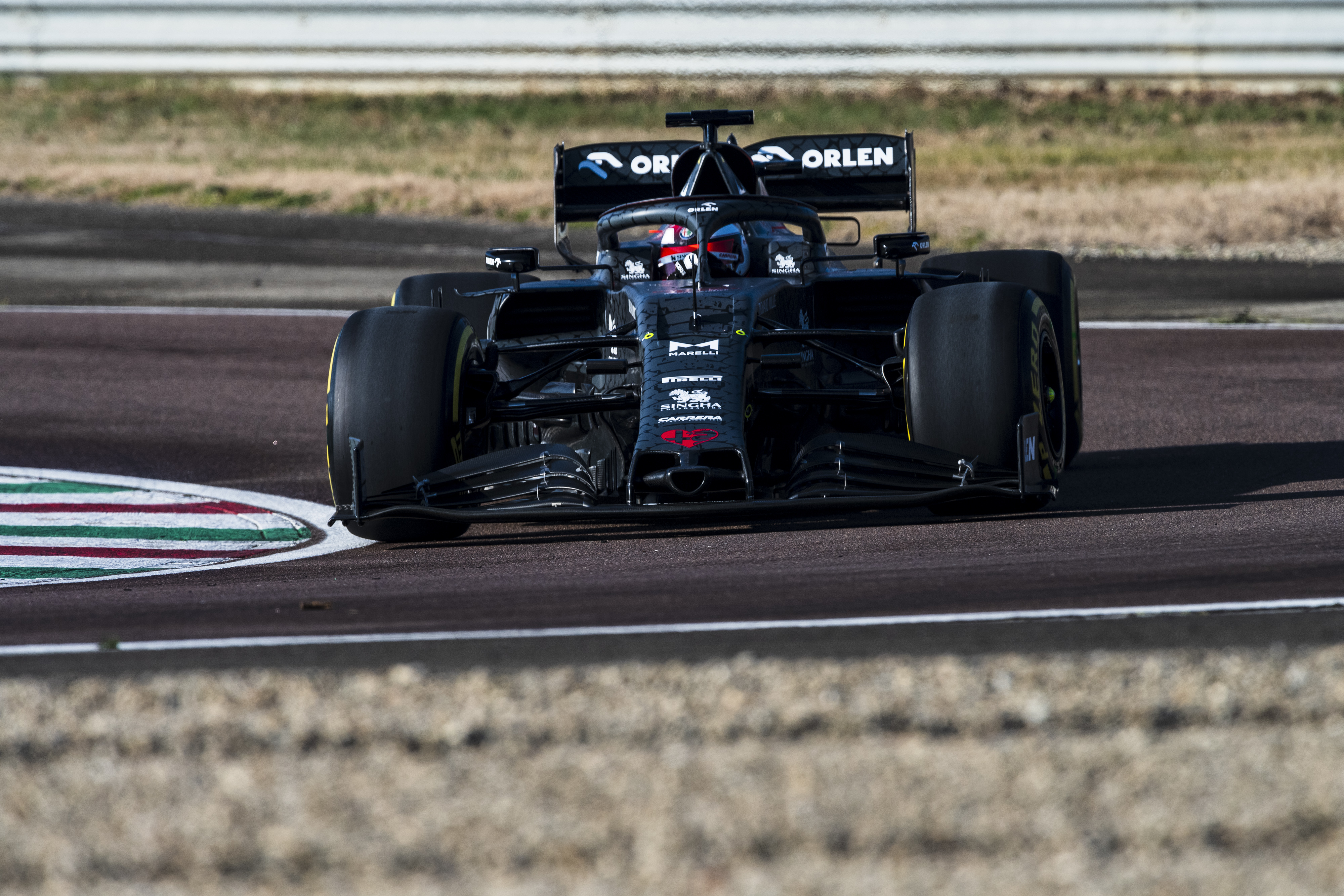 Now aged 40, 2020 is set to be a record-breaking year for Raikkonen as he'll surpass Rubens Barrichello for the most Grand Prix starts, making him the most experienced driver in F1 history.
Alongside, Antonio Giovinazzi faces a crucial year after showing improvement in the second half of his first full season in 2019 but faces mounting pressure from a plethora of Ferrari youngsters, including one Mick Schumacher, all of whom desire his seat for next year.
Also, joining the team as reserve driver is Robert Kubica, as he returns to the outfit where he won his only race during their BMW days at the 2008 Canadian GP.
Expectations at Alfa are tricky to gauge but making consistent progress through the midfield will be one key target after a strong start to last season somewhat stalled.
Whether or not they can battle for 'best of the rest' though will depend on development given the strength of McLaren, Renault and others.