While yet to push his new ride, Charles Leclerc expects the Ferrari to be a step forward thanks to more "flexibility" in the setup.
Adjusting the car to meet the requirements of each circuit was a criticism of the SF90 last year, with the car particularly weak in slow-speed corners compared to its rivals.
Addressing the chassis' shortcomings was a key focus of development for the 2020 design and Leclerc expects the changes to deliver an improvement.
"Last year every race they [the engineers] were noting all my comments, so they obviously know me a lot better as a driver," he told Motorsport.
"They know what I need, which balance I need to perform at my best on-track, and they tried to at least have the flexibility in the car set-up to fit my driving style, which will be the biggest difference for this year I guess.
"This should be a step forward."
Also Read:
The Monegasque though doesn't think the changes will only benefit him.
"For sure we've got more flexibility in the car set-up this year so this is always a good thing for both drivers," the Monegasque continued.
"We can adapt the car more in detail to our driving, then – again, we didn't push the car yet, but we know we've got more flexibility, this is a fact.
"This can only be positive."
During the first test of testing on Wednesday, Leclerc was spotted giving his feedback to the new Ferrari by writing down analysis on each run and rather showed off more than he wanted when cameras snapped his first page of notes.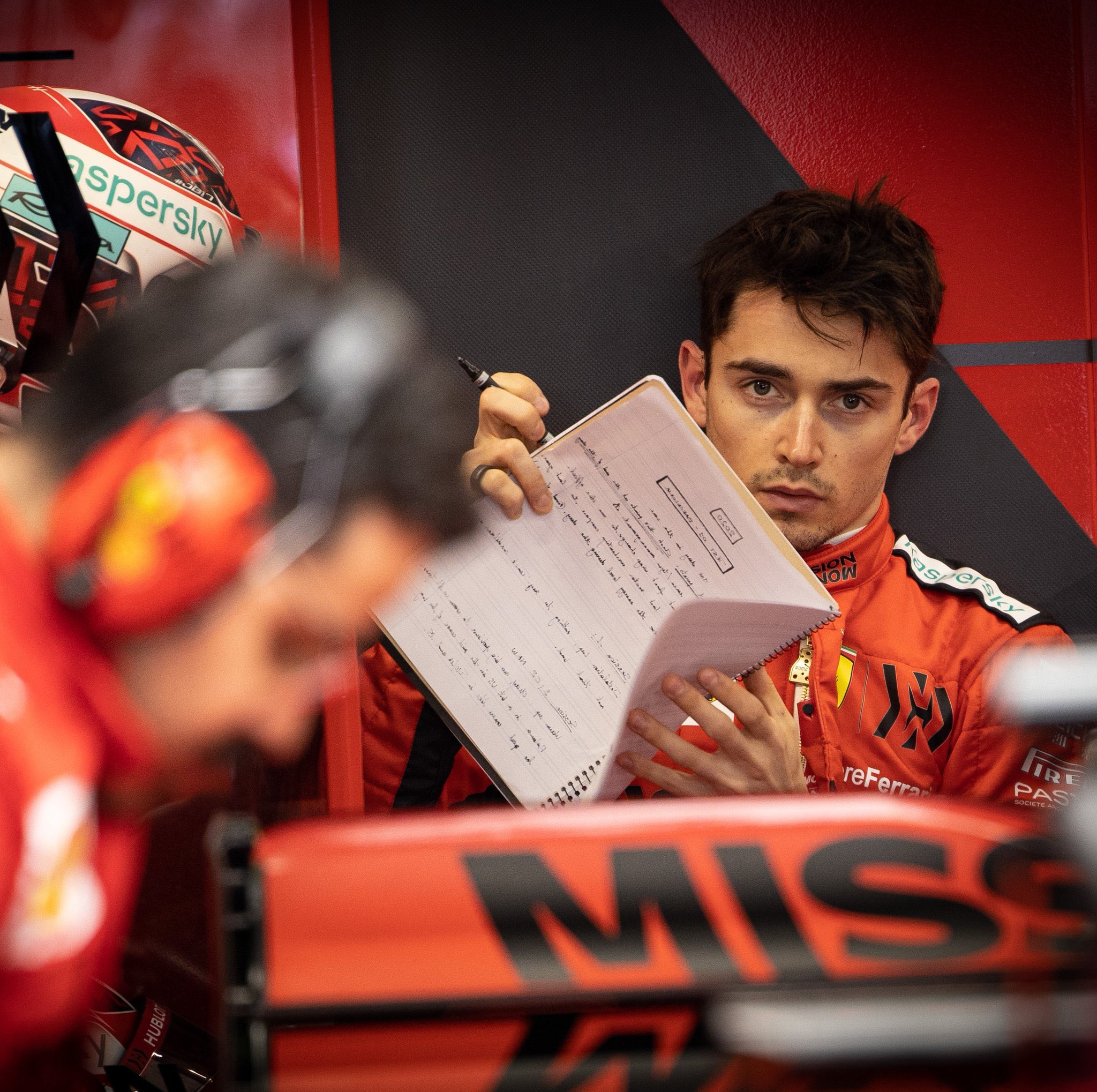 But he later explained how he has changed his approach from relying on data to going "old school".
"Now I'm going back to the old stuff," he claimed. "I've had a few times in the past where I load up all my notes, I arrive in the briefing at the end of the day after doing 150 laps, and then it's a bit confusing.
"So I'm back with a notebook and a pen, which is very nice. It's something I'm used to doing.
"We do so many laps that it can be confusing at the end of the day and writing everything helps me to remember, to be more precise at the briefing in the evening."