Lance Stroll has defended Sebastian Vettel despite seeing his Italian Grand Prix ruined by the Ferrari driver.
Running seventh, the Canadian would be hit by the German as he rejoined the track following a spin at the Ascari chicane, with Stroll himself compromising Pierre Gasly as he recovered on the circuit.
For his actions, Vettel was given a 10-second stop/go penalty compared to just a drive-through penalty for the Racing Point but Lance disagreed with that call.
"I got a drive-through, so I think that is not really fair because it was exactly the same thing that I did," Stroll said. "I think it should have been an identical penalty, both a drive-through.
"Seb came back on the track very aggressively, I was as cautious as I could be with the yellow flags but he was literally blocking the circuit coming back on the track the way he was.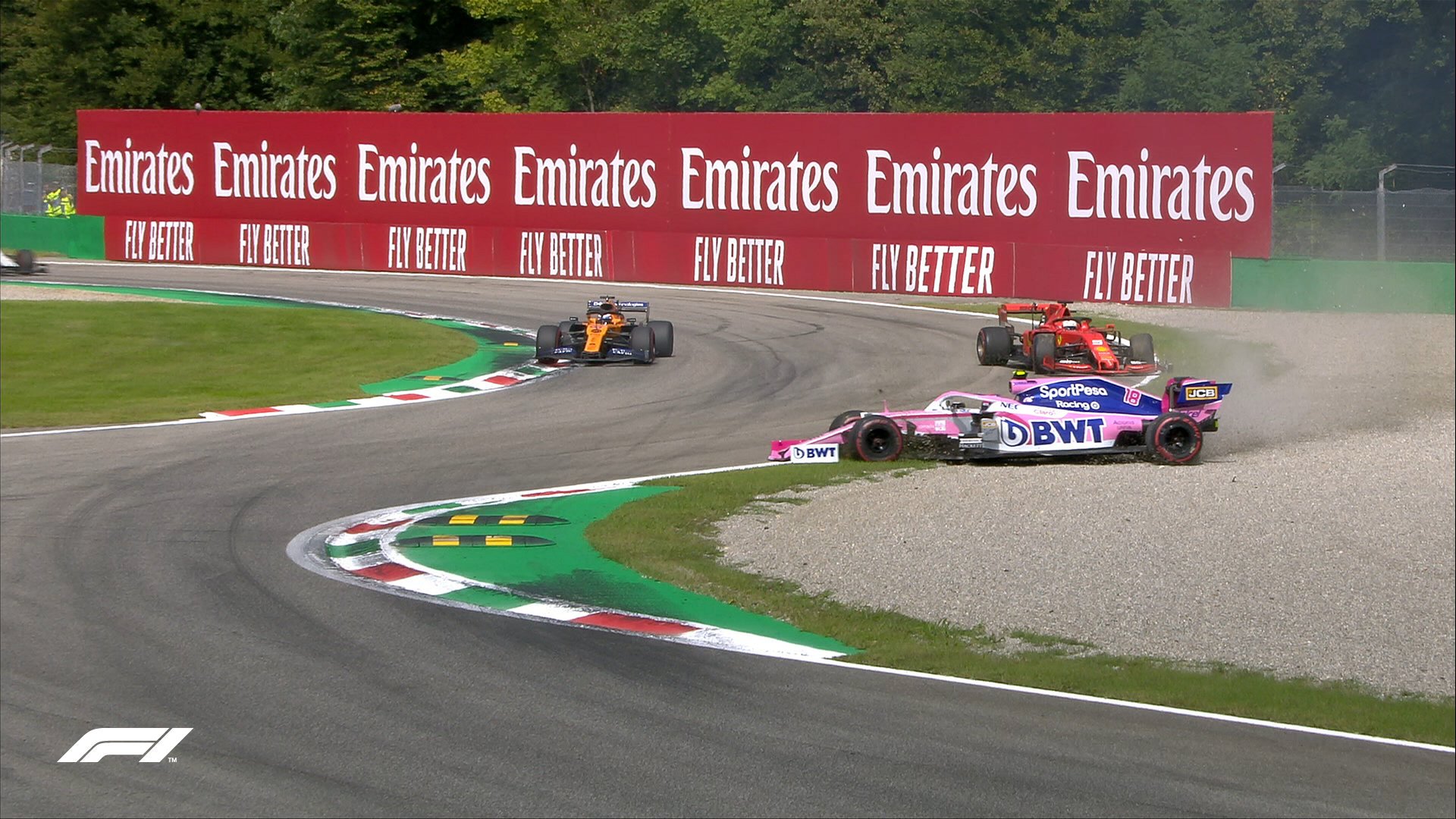 "I tried to avoid him but I think he clipped me coming back on the circuit, he clipped my rear right and that spun me around. From there I came back on without being able to see anyone coming from my right so I tried to get back.
"I was in the middle of the circuit out of Turn 10 trying to get out of the way but I think something happened very similar to what happened with Seb."
Offering his side of the story, Vettel explained: "I made a mistake and lost the car. Coming back, I knew that there would be a gap, but I struggled a little bit to get out, I think I was stuck on the grass.
"I lost a bit of momentum there, that took a little bit longer. Certainly not ideal, but I think looking to the left, it is compromised because we have the high cockpit. I don't think it's an option to drop that.
"When I spun, I was looking the other way, I thought there was quite a bit of a gap, but obviously then you don't start counting, there will be cars coming. Originally, I thought it would be much quicker re-joining."
Also Read:
FIA race director Michael Masi later revealed why the four-time champion got the harshest penalty possible.
"With Sebastian's one, it was one for rejoining unsafely, and then the second part of that was for causing a collision," Masi said via Crash.net.
"Whereas as with Lance and Pierre, that was just an unsafe rejoin of the track, and therefore the difference between the two penalties handed out."