Valtteri Bottas is hoping possible effects from an earlier crash caused his lack of pace at the Singapore Grand Prix.
The Finn finished the day fourth fastest at Marina Bay on Friday evening, over a second behind Mercedes teammate Lewis Hamilton.
This came after Bottas had given his team a hefty repair job midway through the first session by hitting the barriers at Turn 19 as he tried to wrestle his car through the technical final sector.
"It was a tricky one, had a bit of an off moment in FP1 which ended my running a bit early, but I really was feeling OK until then," Valtteri commented via Crash.net
"I just lost the back-end in one of the corners, and obviously here with no run-offs, you pay the price. It can happen I guess."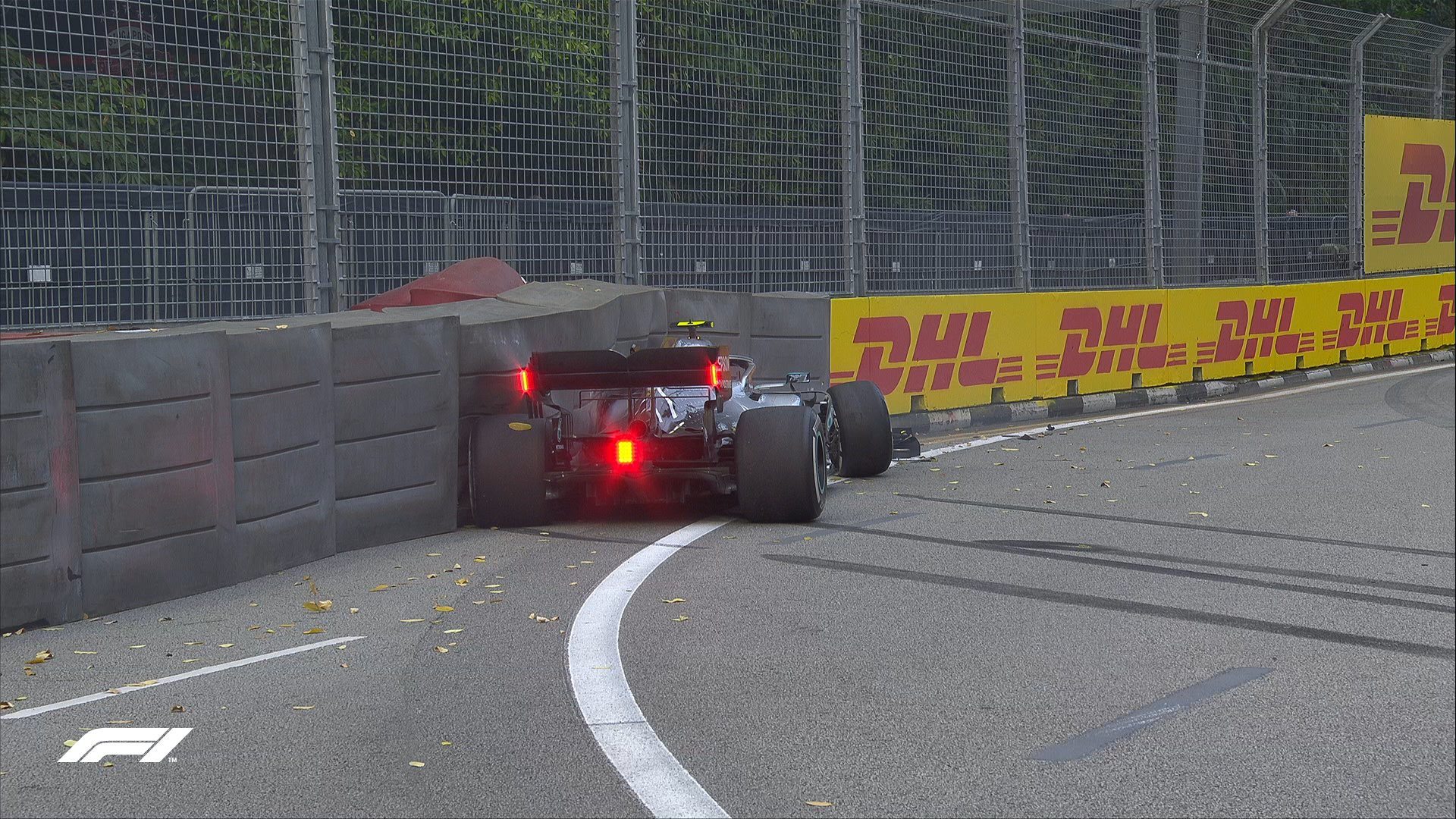 Bottas though was left bemused by his drop-off under the lights, admitting the positive feeling from his car before his off had gone.
"P2, not sure really what was going on, was lacking pace every single run, every tyre compound, so I'm not quite sure if everything was right in the car," he explained.
"We need to have a look. It felt like I couldn't go any quicker, but I was one second off the pace. A bit tricky.
"The only thing I could really feel was quite a bit of friction in the steering system, struggled to feel the car properly.
"We'll look at everything for sure, but I doubt everything was 100 percent. Obviously need to have a look at what I can do better as well."
Also Read:
More broadly, Bottas was still upbeat about Mercedes' prospects in Singapore and hopes to hit back on Saturday.
"For sure you need to push always, and the biggest push in Q3, obviously try and minimise the damage in practice," he continued.
"I think it's going to be close between the three teams, but Lewis was definitely on form today."