W Series has announced the creation of its own all-women eSports League with 10 races set to be run over the coming weeks at tracks including Monza, Spa, Suzuka and Silverstone.
With much of the motorsport world currently affected by the coronavirus, eSports events have become commonplace and W Series is the latest championship to announce their own official competition.
All 18 of the drivers that were set to compete during the 2020 season are set to take part in the league and will pilot the Tatuus Formula Renault 2.0 race car, which is similar to the Tatuus Formula 3 race car that is driven in the real-life championship.
Points will be awarded at the end of each event, with up to three races of varying lengths and durations set to take place at each track.
Speaking following the announcement of the new league, W Series CEO Catherine Bond Muir said: "In the absence of on-track racing anywhere in the world, as a result of the ongoing global COVID-19 crisis, we at W Series are pleased to announce the inauguration of our own W Series Esports League.
"I'm extremely impressed by the work that has been done to put it together, in record time, by ourselves and by our partners Logitech, Beyond Entertainment and iRacing, in association with our principal sponsor ROKiT Phones, and I'm confident that the result will be a difficult yet exciting challenge for our drivers and an innovative yet thrilling spectacle for fans watching on YouTube, on Twitch, and on other streaming platforms dedicated to online gaming."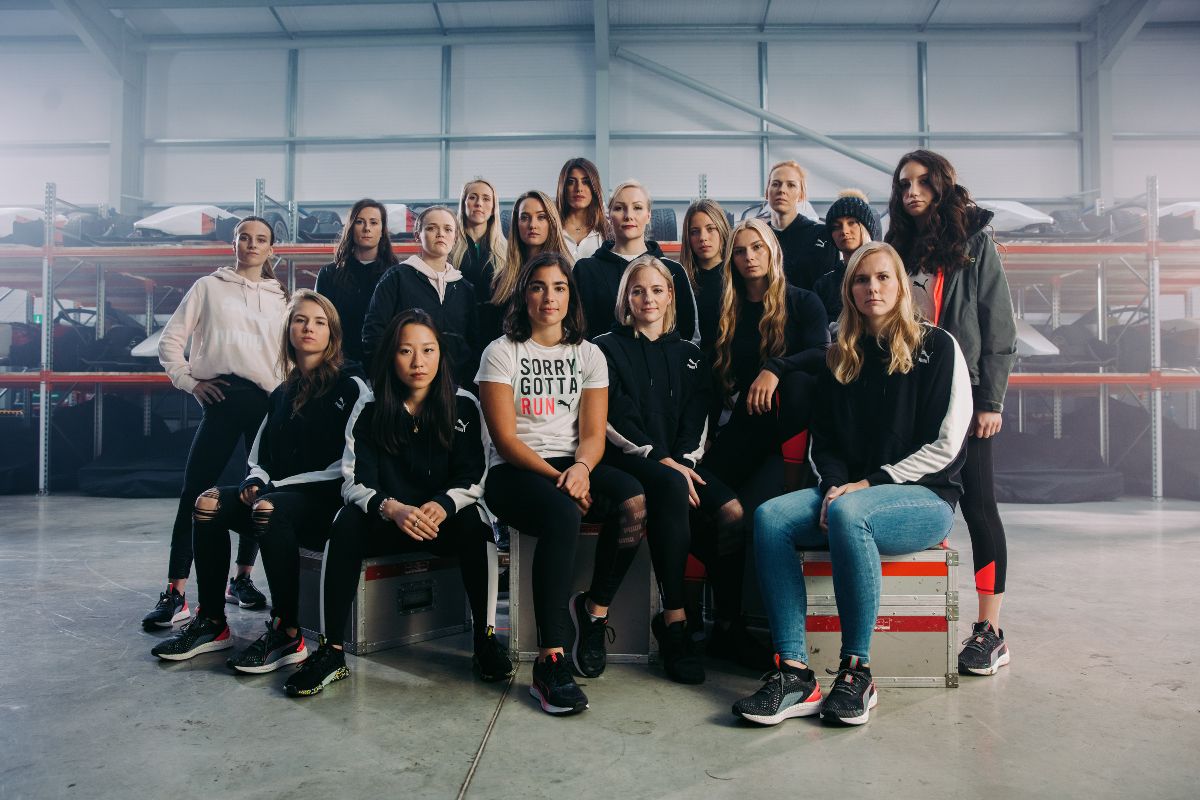 The series aims to publicise and promote women in sim racing, which is a largely male-dominated discipline, and build on the work the real-life it has done in encouraging more women to get involved in motorsport.
The 10 race calendar will see events take place at Monza, Circuit of the Americas, Brands Hatch, Interlagos, Spa, Watkins Glen, Suzuka, Bathurst, Nürburgring Nordschleife and Silverstone.
Chairman of the W Series Advisory Board David Coulthard added: "The 2019 W Series championship was a brilliantly successful and hugely popular six-race debut season, and I'm sure that the 2020 W Series championship, which has been scheduled over eight races, would have been even bigger and even better.
"We intend to stage on-track W Series races once the global COVID-19 crisis has subsided, whenever that will be, but, in the meantime, we're delighted to have created the next best thing, the W Series Esports League, which will race on 10 of the greatest racetracks in the world.
"I began my racing career prior to the digital revolution, so I'd be the first to admit that I'm not an ace sim racer, but I recognise the brilliance of modern esports and I'm very much looking forward to watching our W Series drivers take each other on, racing wheel-to-wheel, on identical set-ups, remotely, from their own homes, all over the world."