Mercedes boss Toto Wolff singled out Valtteri Bottas for his mistake which cost him at least a podium at the German Grand Prix.
The Finn was struggling to pass Lance Stroll after the final switch to slicks and would just lose the rear on a damp patch at Turn 1, resulting in a hefty whack into the barrier.
It was a moment that summed up the team's day at Hockenheim as their 200th F1 GP and celebration of 125 years of motorsport fell flat.
But more importantly for Bottas, Wolff believes it was a missed opportunity in his title hopes.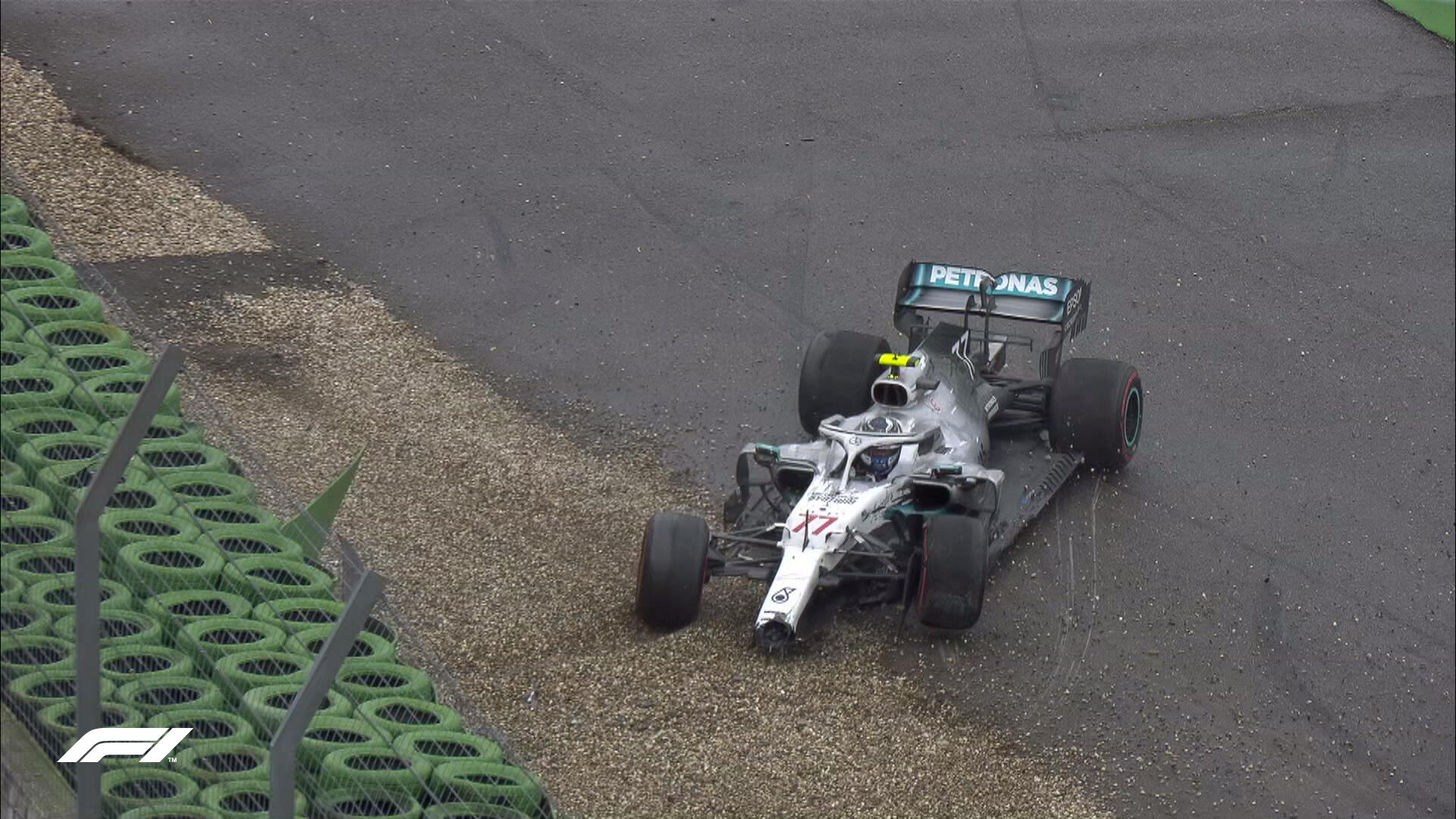 "I think in his championship battle he could have had a decent amount of points today to catch up to Lewis," he told Crash.net.
"Whether it was 12, 15 or 18 points but I think it should have been 18 points and I think that would have been a jump but it did not happen.
"We are mid-term and there are plenty more points to score but he had a good chance today to recover," the Austrian noted.
"I think when you race in F1 you can feel the pain of days like this and beat yourself up a bit but you need to recover if you want to be a race winner and championship winner.
"You need to come back strong even from this very low and Valtteri has shown in the past that he has been able to do that."
Also Read:
Ahead of Sunday's race, the Mercedes boss had also admitted concern at the car's performance through practice and qualifying at Hockenheim.
"I think we were expecting to be much more competitive this weekend," Wolff said.
"We brought a very solid upgrade package onto the car, we knew that the straight-line speed would go against us here at Hockenheim, but sector three is similar to Barcelona and the overheating issue should have been something that we should have stamped out, and we didn't all weekend.
"Fundamentally we are not happy with our own performance and it could have looked much different if Ferrari had finished qualifying."
And after only fortuitously scoring two points with Hamilton after penalties for both Alfa Romeo's, now the team has to regroup.
"Using the word embarrassing, no it is not embarrassing, it is motor racing and sometimes you've got to take a slap on the chin and you learn," Wolff added.
"These are the days which make us better. We've got to think about what went wrong and then if things come together, like Valtteri crashing out at the end which was not great, this ends in an Armageddon weekend for us."