Alex Marquez says his move to Repsol Honda for 2020 is "dream come true" as he steps up from Moto2.
The young Spaniard spent five seasons in the second-tier series, finally becoming world champion last year following his Moto3 success back in 2014.
And while Marquez now faces the daunting prospect of replacing Jorge Lorenzo at the Japanese manufacturer, he is keeping his expectations firmly in check.
"I can say that I want to be the Rookie of the Year – that's the first goal," he said via FormulaRapida
"Right now, I am focused on understanding the bike and aiming to have more feeling to build my confidence. Before the Qatar race, I will be able to see a little better what our real position is and what we can do from the first race."
On the opportunity he has been given, Marquez added: "It's a dream come true. It's an incredible honour to have Honda colours on and to have this shirt on.
"I'm really happy with this opportunity to go to MotoGP with the Repsol Honda Team. I'm really proud. It's a new situation for me.
"I'm used to seeing Marc in these colours, but not me! It's special."
Of course, it is the final note which is one of the big stories heading into the 2020 MotoGP season as the Marquez brothers line-up alongside each other.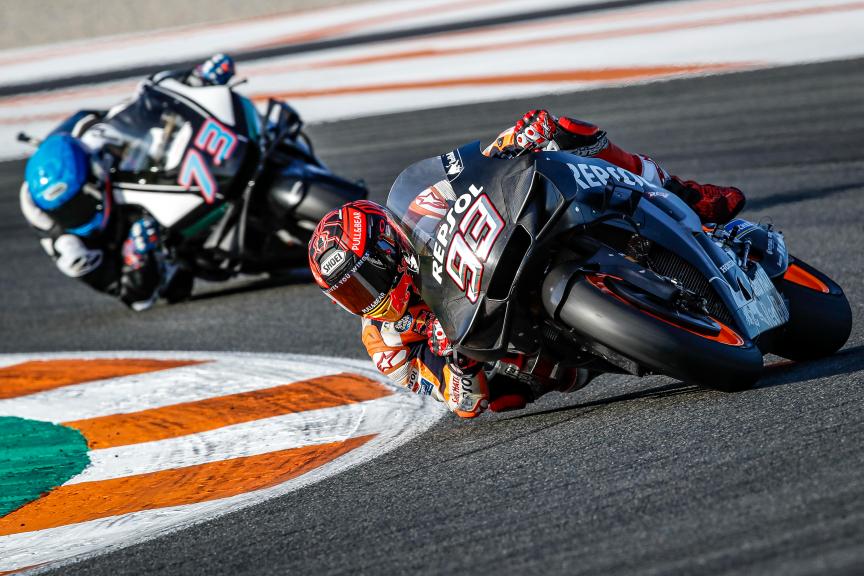 But Alex insists that sibling relationship and indeed rivalry has to be put aside.
"It's a special moment, a special year but we need to be natural and approach it like a normal situation," he admitted.
"We know we are brothers but inside the team, we need to be professional as we are different riders. We each have our own teams, so we need to work in our own way.
"For sure, it's an advantage to have a six-time MotoGP world champion in my garage," Marquez noted.
"It is because I can see a lot of data from him and see how I need to ride this Honda machine to help find the secrets. I will try to take all the information from him and all the Honda riders to try and learn as much as possible."