Hiring Valentino Rossi would bring "a great value" to Petronas Yamaha as team boss Razlan Razali confirms initial talks.
With no action on track due to the Coronavirus, MotoGP's silly season has started earlier than usual and throughout the last couple of days, Rossi's future has been under question.
At the end of the 2020 season, the legendary Italian rider will have to make way for Fabio Quartararo in the Yamaha factory team.
Since the announcement of the Yamaha factory team, strong rumors around the paddock have suggested that Rossi will continue into 2021 and swap rides with the Frenchman, heading to Petronas SRT Yamaha.
Razali confirmed the 41-year-old is one of their top priorities at the moment. Furthermore, he also confirmed that the first talks with the Italian were already held.
"We met with Yamaha and we already know their proposal," the Malaysian told Autosport. "But now we have to sit down with all the parts and begin to deal with the details.
Also Read:
"That has not been done yet. So far we have been analysing technical issues. We must not forget that Valentino should be matched with our sponsors.
"We have to balance the disbursement of hiring him for a single year and see what we can get in return, be it performance on track or results.
"It is clear that it would benefit us in terms of exposure, and that having Valentino is a great value.
"At the moment, everything looks good, but we have to start analysing the details."
Another factor for the Sepang-based squad, however, is potential changes to the technical structure caused by Rossi's arrival.
"Normally, when a rider arrives at a factory he takes with him the pieces of equipment with which he is most comfortable," Razali explained.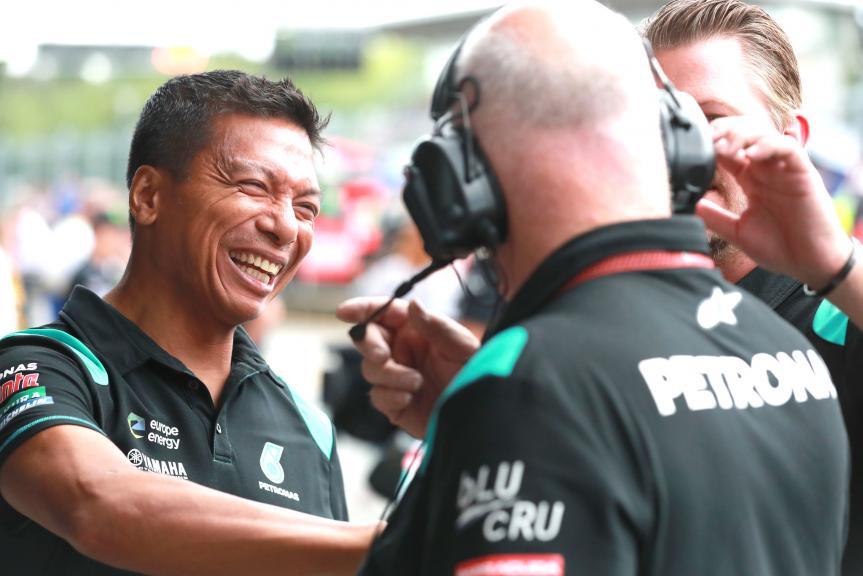 "We are in favour of that because we also do not want to deny his chief mechanics and technicians that he chooses the possibility of signing for a factory and of being in a position to fight for the title.
"We made it clear to Yamaha that at Petronas we have our technical teams and we prefer not to dismantle that structure.
"Surely only two or three of Rossi's technicians would join him, but we still have to talk to him."
In a very recent statement, Petronas SRT Yamaha announced that they will announce their 2021 line up around August. So far, the names of Valentino Rossi, Jorge Lorenzo and Franco Morbidelli strongly rumoured for the two seats.