Max Verstappen says an "idling" engine resulted in the loss of power that put him at risk of the crash which ended his Tuscan Grand Prix,
Starting third, his mechanics were furiously seen working on his car on the grid, but despite their efforts, the problem would not be solved and he was swallowed up on the run to Turn 1 at the start.
That put Verstappen back amongst the midfield cars, where he would be the innocent party in a clash involving Kimi Raikkonen, Pierre Gasly and Romain Grosjean into Turn 3, as he was punted into the gravel.
"[The engine] was idling, and I had an anti-stall on the formation lap as well. Just idling, I don't know what happened," Max said to Formula1.com post-race.
"I had a good launch so I went around Lewis [Hamilton] and I had a better launch than Valtteri [Bottas], but once I went flat out the engine just had a similar problem, I guess, to what we had in Monza - there was no power there.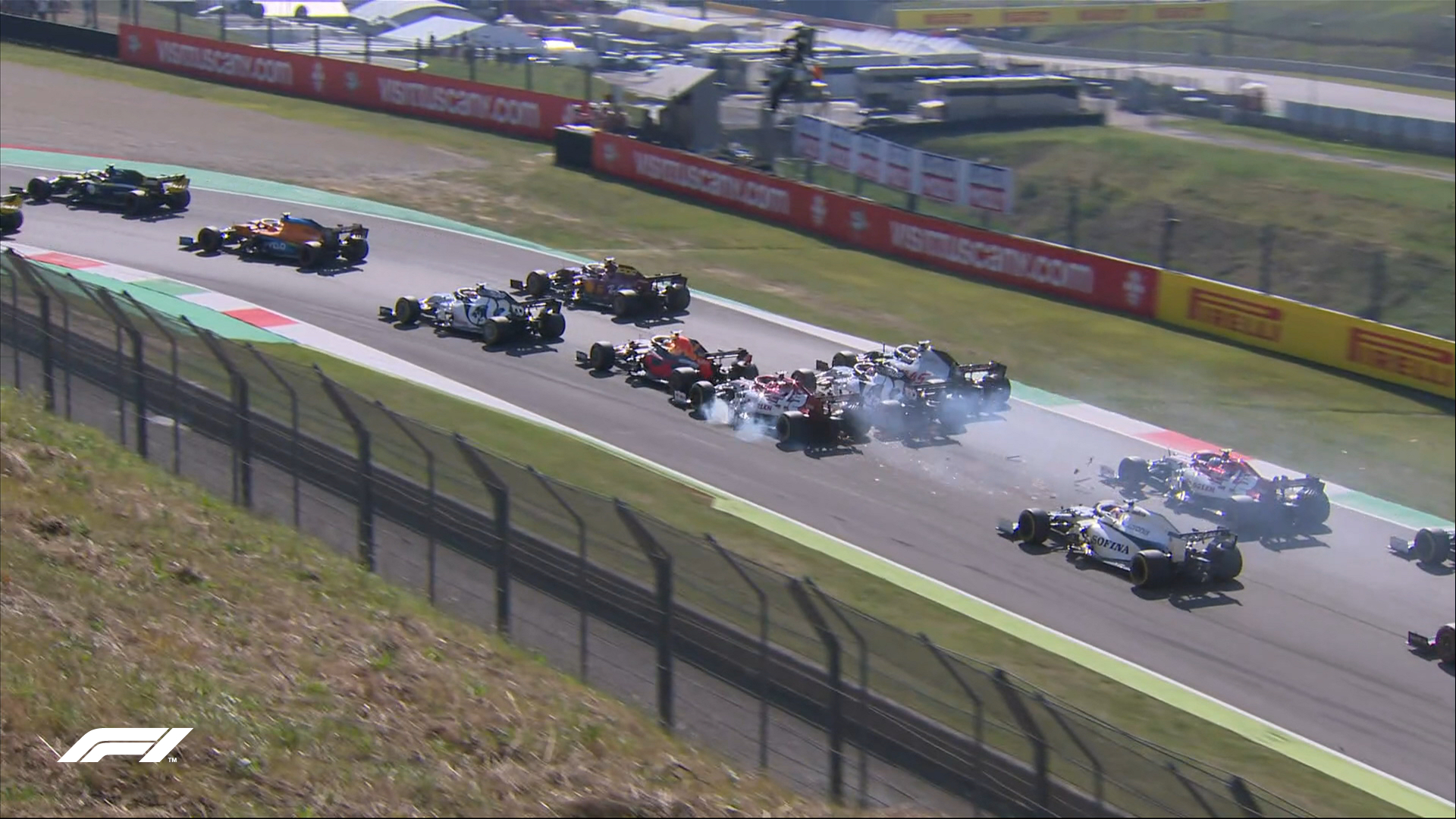 "Then you get into this situation where you are in the middle of the pack and that is quite easy to get involved in a crash," he added.
"I don't even know what happened, I just got hit from behind. In the end, I am not disappointed by that; we shouldn't have been in that position. Just really disappointing again we have a retirement."
Given the crazy race that unfolded at Mugello, with two red flags and Mercedes having to take it easy on the kerbs, there may have been an opportunity for Verstappen to claim victory.
But none of that was of interest to the Red Bull driver who suffered his third retirement of the season and second in a week.
"Could have, should have, would have - I don't really care," he said. "It is what it is, I am really not happy at the moment but, can't change it."
Verstappen now slips back to third in the Drivers' standings, 80 points behind Lewis Hamilton.