Daniel Ricciardo claims he was left with no choice but to report Kevin Magnussen to the stewards for his defensive driving during the Hungarian Grand Prix.
Two of Formula 1's toughest racers went at it wheel-to-wheel, with the Australian looking to make up for a bad qualifying and subsequent engine penalties which saw him start last.
His initial progress was halted behind the Haas driver, however, who Ricciardo believes went beyond the limit of hard racing.
"It was always going to be a challenge getting into the top 10," he conceded reflecting on his race.
"I think there were a few moments where we were looking alright, we came through a few of the cars early on and then Valtteri [Bottas] was out of position so we managed to hold him off for a bit.
"I caught Kevin [Magnussen] quick and then, yes, there were a few times when I was looking and I felt he was moving under braking.
"It looked pretty obvious from where I was sitting, I don't know how it looked on TV, but it was frustrating.
"By then we were locking wheels and trying to avoid crashing nearly every time trying to pass."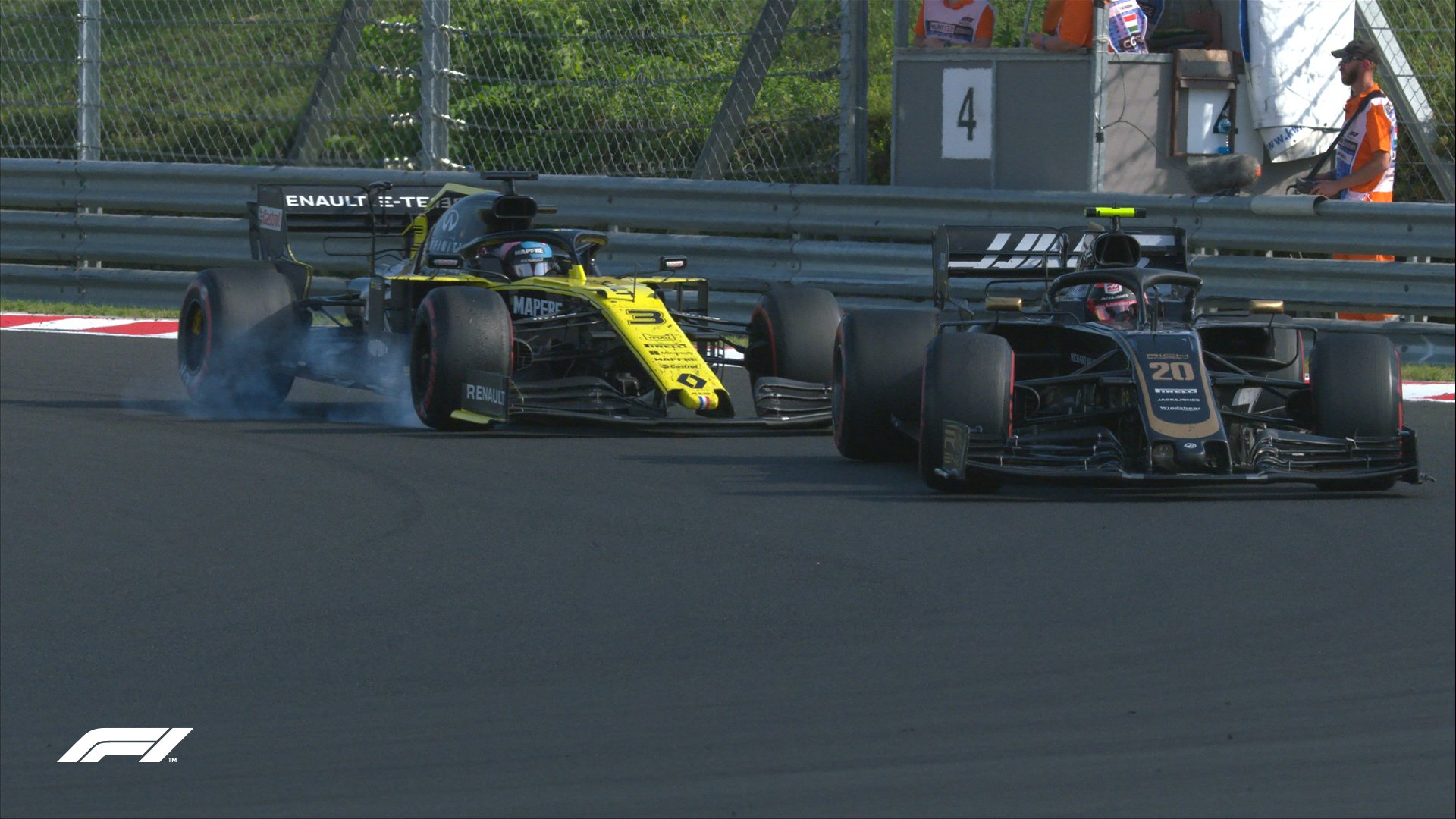 Ricciardo explained he was happy to let Magnussen get away with a few moves initially, but eventually felt he had no choice.
"I was committing to the inside, and then he was braking and squeezing as much as he could, and then I was I've got to say something," he said.
"For me, it was definitely moving under braking, which is the one thing we don't really appreciate.
"I was going to [speak to him after the race], and I was advised just to take a few deep breaths and let it go," he added.
"It's alright, it's racing, but for sure what we drivers agree on and speak with the stewards about, he definitely moved under braking more than twice.
"I heard he got a warning, but a warning is not enough."
Also Read:
Haas team boss Guenther Steiner stood up for his driver, however.
"Race control said he has to stop to move under braking and that was it," he told Fox Sports Australia.
"And because there is another driver who does it all the time and gets away with it, that was our answer.
"We decided to risk even penalty or getting to the stewards because I think in the end we are here to race, and I don't think it was dangerous or anything," Steiner continued.
"The battle was about nothing anyway, so at least it was a good show and I think they had a good fight."